Architectural Screen and Facade Cladding Systems
If you have a challenging project that needs "special attention" turn to Metalco for custom solutions created by a top-shelf team of engineers and architects.
Over the past two decades, MFR's  Metalco Architectural Screen Systems have proven its ability to accommodate even the most demanding design needs. Successfully incorporated into a variety of projects such as parking garages, building facade screens, planting screens, educational facilities and others.
Widely used in projects for building facades as parking garage screens,  facade cladding, architectural metal cladding and architectural building facade screens.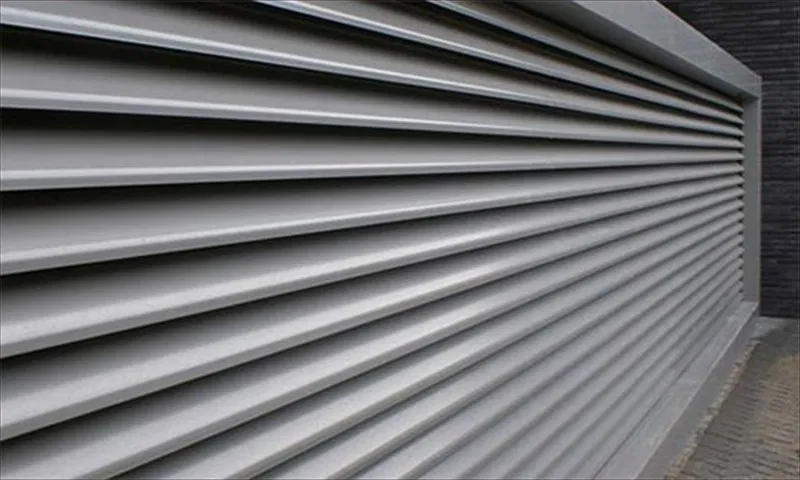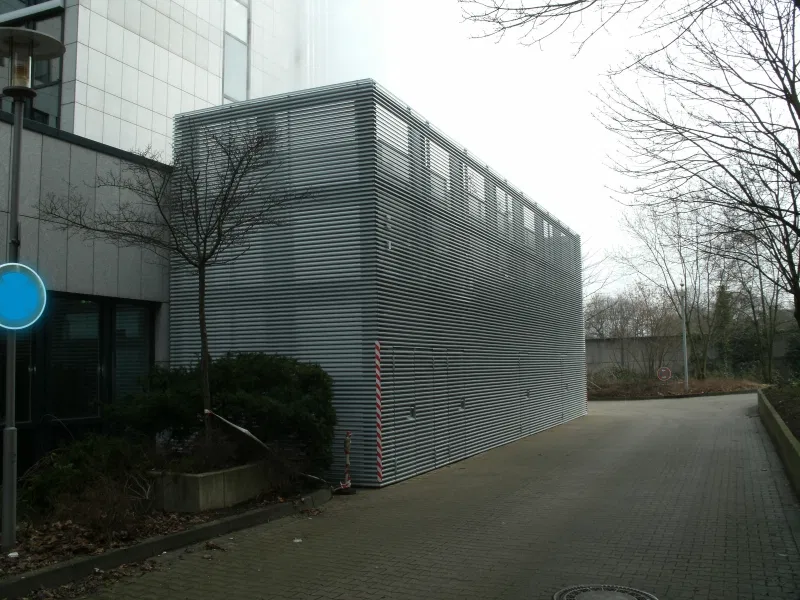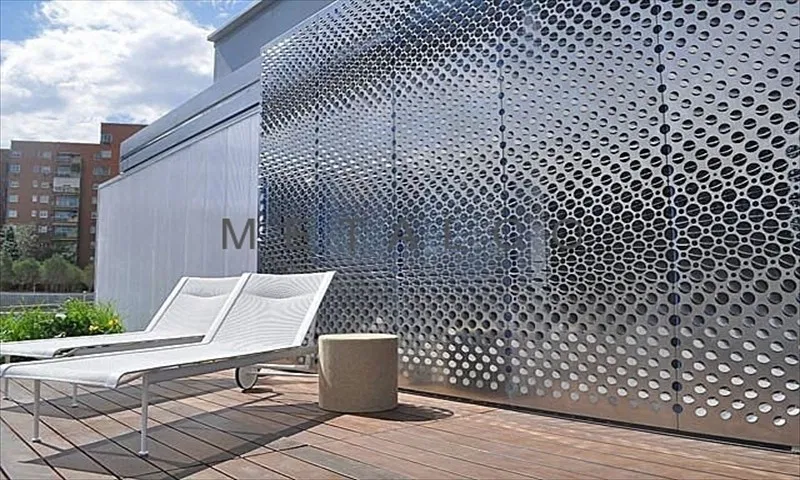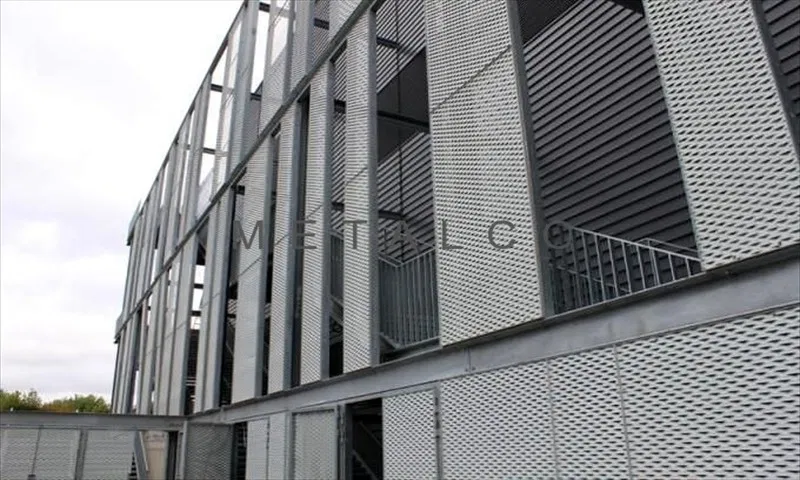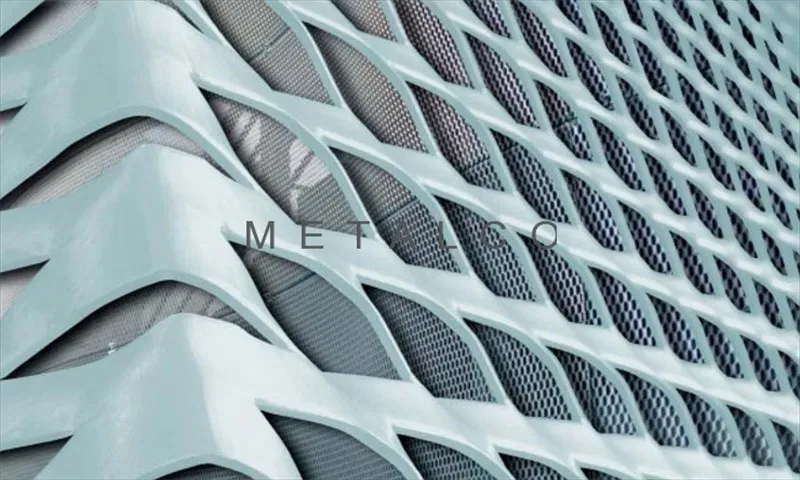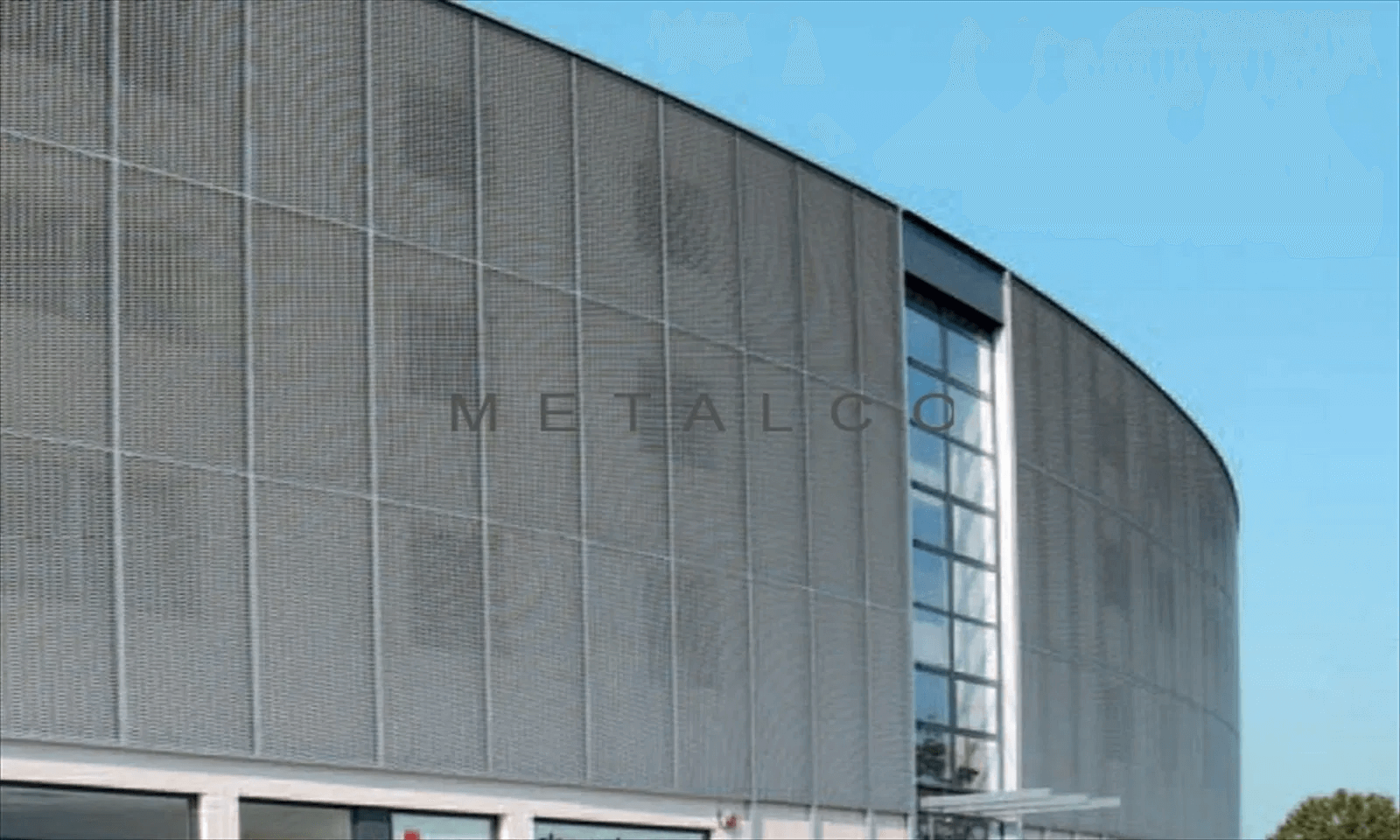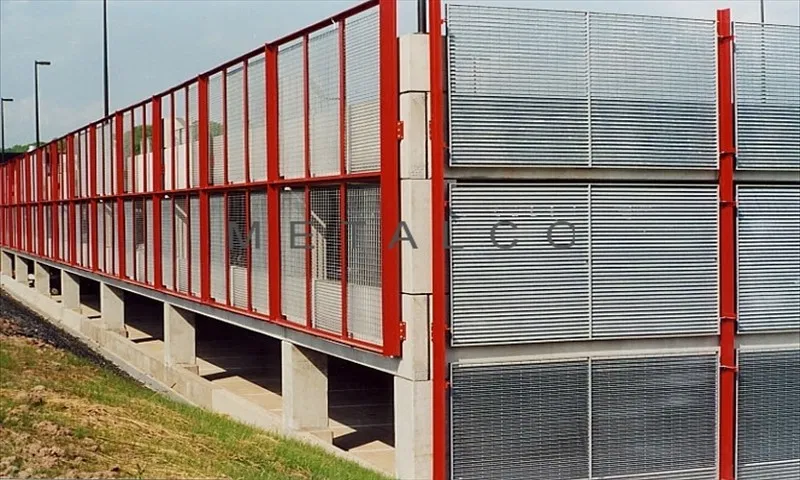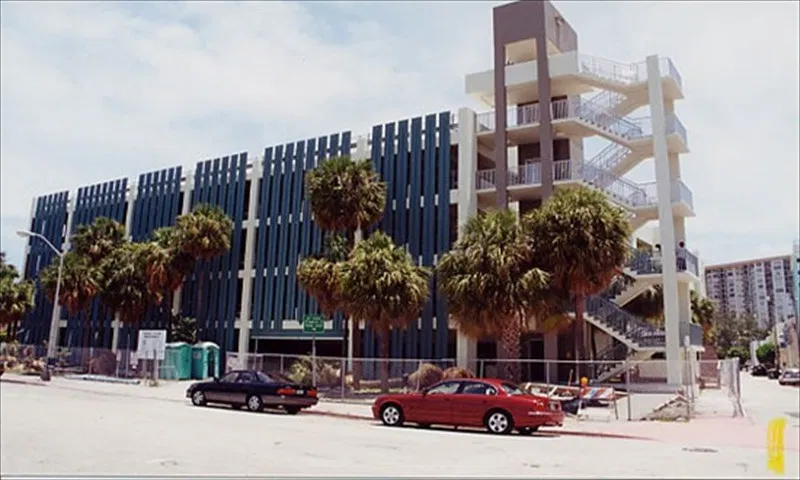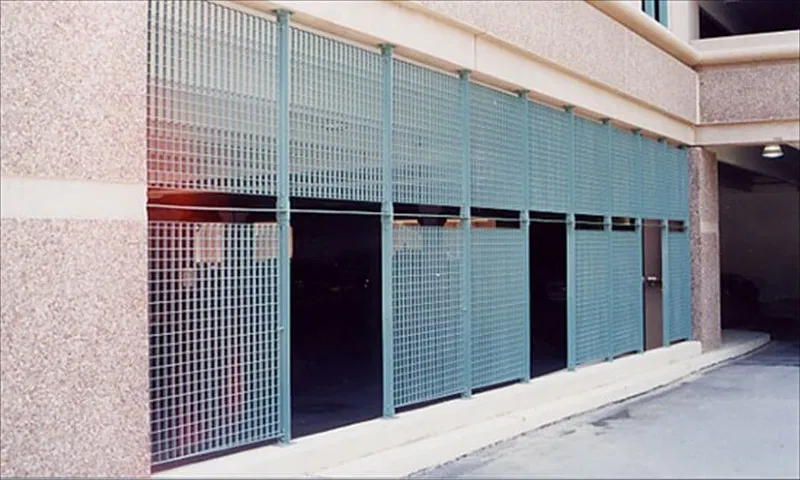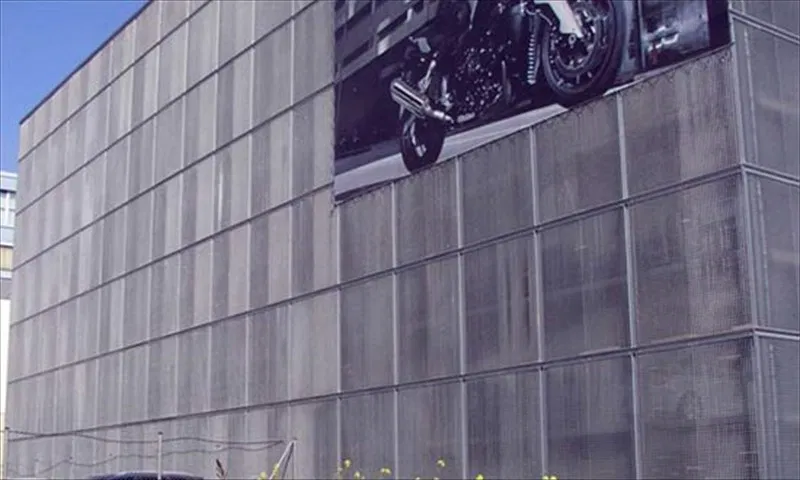 Facade Screen Systems
Facade Screens Systems bring elegance to any space. Also known as Curtain Wall Systems, this cladding can quickly and dramatically improve the interior or exterior appearance of a commercial building, courtyard or garden. Facade Screen technologies and designs have come a long way since the simple external layer of cladding of their early implementations. Today, they give commercial and residential buildings alike a break from heat exposure, create a semi-transparent safety barrier, provide a privacy break and help block unsightly views, among many benefits.
Facade Screen Designs
A Grigliato Louver Screen finds its inspiration with the iconic GRIGLIATO architectural grille panel. Grigliato is "grille" in Italian. These facades can be built along the entirety of your building exterior or set apart to create both visual depth and additional sun shading. The classic Grigliato screen is made of steel bars and rods electro forge welded together to create a solid yet architecturally flexible screen. Screens protect from both sunlight and strong winds. Larger mesh creates a textured yet see-through design while smaller mesh creates a more solid appearance and greater wind protection.
The Grigliato Louver Screen is the angled slats often seen in classic shutters, among other beautiful architectural designs. Many commercial properties choose the Grigliato Louver facade screen system instead of the classic grille. The benefits of the louver are all visual. If you enjoy the look of slatted shutters or paneled siding, the Grigliato louver facade can provide airflow and shade while also creating that classic architectural look. Your facade system can blend in or stand out with Grigliato louvers.
Select Screen Systems are among the latest in facade style and function. Rather than creating a solid or ventilated facade over the surface of your building, a screen system uses grated screens to create a more light-weight and porous solution. The screen system is designed to allow air to pass freely through your facade while also providing structural support. As a bonus, the shade created by a lightweight facade system is also great for building energy-efficiency.
Custom Facades and Curtain Screens
We love to work on and discuss new product ideas and develop engineering solutions that can help make your vision a reality. At MFR Corp, we pride ourselves on the ability to design, engineer, and produce custom designed gate solutions for our clients. Using state of the art systems, our engineers work on every type of client project, niche and industry.
The MFR Gallery of Designs
Be sure to check out our gallery of designs to get an idea of what our engineers can offer you. Or, use our gallery to gather inspiration for your upcoming project needs. Whether it's something that has been created before or something that is entirely new, we love to work on and discuss new product ideas and develop engineering solutions that can help to make your vision a reality.
MFR Design Service Support
MFR offers CAD Drawings for each of our railing systems. These come in a broad range of configurations: typical railing systems with brackets, flat tab mounts, spacer mounts, bracket mount with a spacer tab and more.
Finish. Colors. Coatings.
MRF fence system high-rigidity is accomplished by use of combined steel bars which electro forged cross rods. Wide selection of a variety of different mesh sizes to match your project needs.
Polyester Coating 90/100 micron
Zinc base E-Coat layer and zinc rich powder layer / alternate hot dip galvanized zinc coating ASTM A123
High Strength Steel
Eco Friendly Finishes And Powder Coatings
Our Powder Coatings are environmentally friendly and are an organic high quality finished surface providing integrity, durability, and a beautiful appearance over an extended period of time.
Powder Coating has been proven to be safer for the environment than wet paint applications. Most wet paints have solvents that are harmful to the environment. However, powder coat is solvent-free and applied electrostatically.
Ecologically there are no VOCs emitted and very little waste is produced because most powder coating overspray can be reused, greatly reducing the waste commonly found in liquid painting.
Environmental Impact Of Powder Coating
Despite all the care that is taken to protect the environment, there are still benefits to be gained. There is a positive long term effect of powder coating the product for corrosion protection. Our coating system protects the metals which are exposed to the project conditions, which in turn enjoy a longer lifetime and require far less maintenance. Decay and early replacement of parts are prevented or at best minimized.
In the long run, powder coating will replace its counterpart, wet paint, in more and more areas. Technically, powder coating competes with wet paint head to head. In addition, powder coating is more friendly to the environment than wet paint, for the same cost, yet powder coating also has the advantage of superior mechanical and anti-corrosive properties. Whereas wet paint is all washed up!
Another advantage of using powder coatings is the subtraction of solvents. The powder is applied without any additives. The harmful emission of V.O.C., as used in wet paint, does not occur. The environment also benefits from the electrostatic adhesion of the metal to the powder particles. This adhesion creates a smooth and even layer that covers the edges of the metal object. This eliminates sharp edges that need to be ground into shape. The powder, not attracted to the substrate, is contained and reused. Wet paint overspray has to be disposed of as chemical waste.
MFR Highest Quality Guarantee
MFR Corp offers the finest commercial and industrial fencing systems. Our company leverages advanced resources to ensure clients get exceptional quality and value for money.
Environmentally Responsible
MFR products have LEED product credit and follow environmentally sustainable processes to ensure low impact. MFR is committed to environmentally responsible and sustainable development. Our systems are made from 85% fully recycled steel. 65% of which is harvested from recycled automobiles.
Even at the end of our product lifespan, it can be fully recycled over and over again. Steel made from recycled materials requires less energy during the production process then other materials such as aluminum.
Twenty Year Warranty
MFR Corp stands behind our product quality. We work hard to support clients at all phases of the process. From stylish and custom to highly secure and unscalable, MRF fence systems have a 20-year warranty.
American Made
MFR products are 100 percent made in America. Our team of specialists work with you to develop the best solution for your application.
25-Years of Experience
With 25 years of experience, MFR Corp continues to produce finest quality fence systems. Experienced staff works with our clients to ensure satisfaction. MFR is an industry leader in product service and application, integration and innovation, MFR Corp continues to set standards of excellence today.
Work with Industry Experts
Since its establishment, MFR Corp's success can only be attributed to our talented staff's hard work, loyalty, and dedication.
Our dedicated team will work to maintain this success in product quality, customer service, and expert installation long after you purchase.
MFR Corp works proactively with engineers, contractors, architects, and manufacturers to ensure all clients' needs are met.
Our full range of products include railing systems, fence systems, gate systems, facade screen systems, architectural metal art, and custom metal fabrication.