MFR Railing Systems are
unsurpassed
in beauty, durability and in every measure of quality
When you specify any a MFR Railing System for your project, you are securing advantages for your project that will enhance it at every level.
Our modular and custom built architectural railings offer an unparalleled level of design options. It not only enables architects, planners and specifiers to select a style to best match your project but also to fits the budget.
For more than two decades, MFR has been designing, perfecting and producing innovative railing systems for a list of clients that includes government agencies, major sports franchises, international corporations as well as hundreds of more modest (but no less important) projects.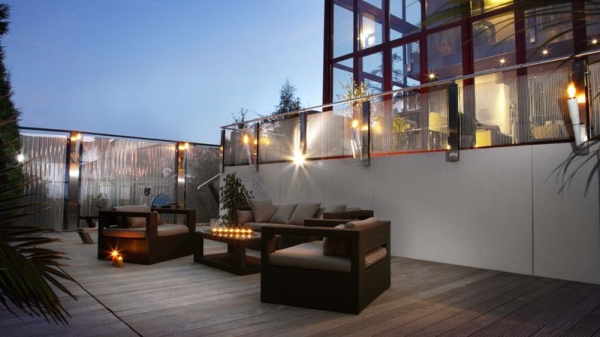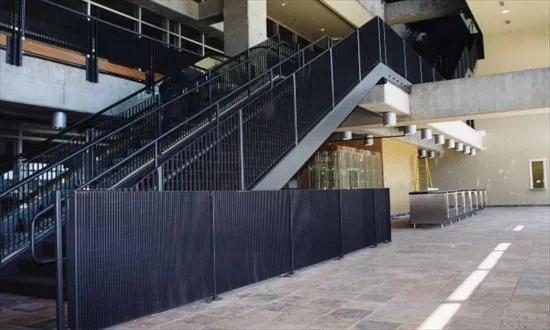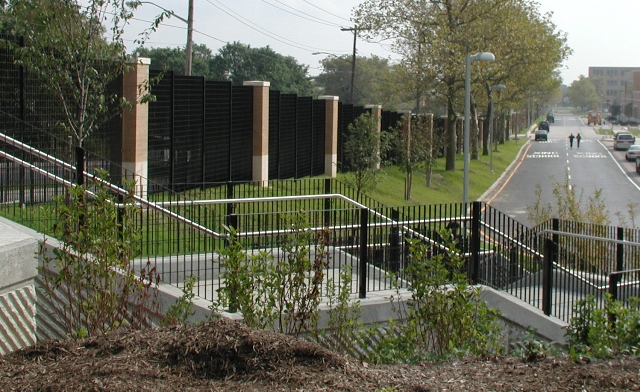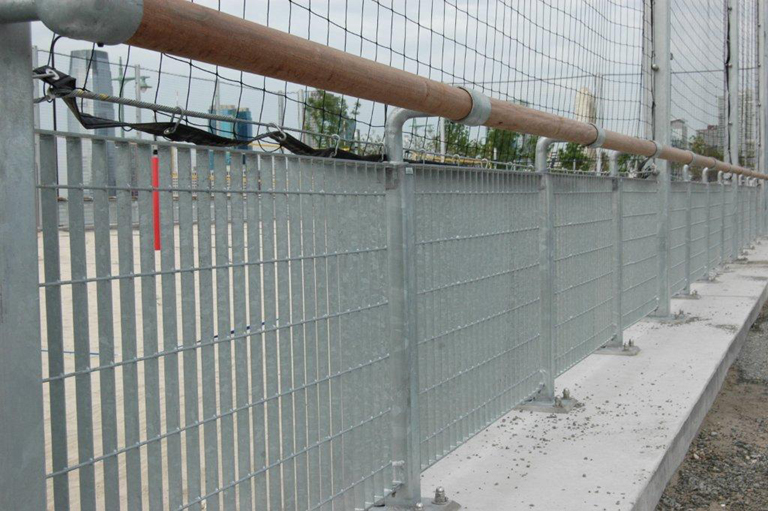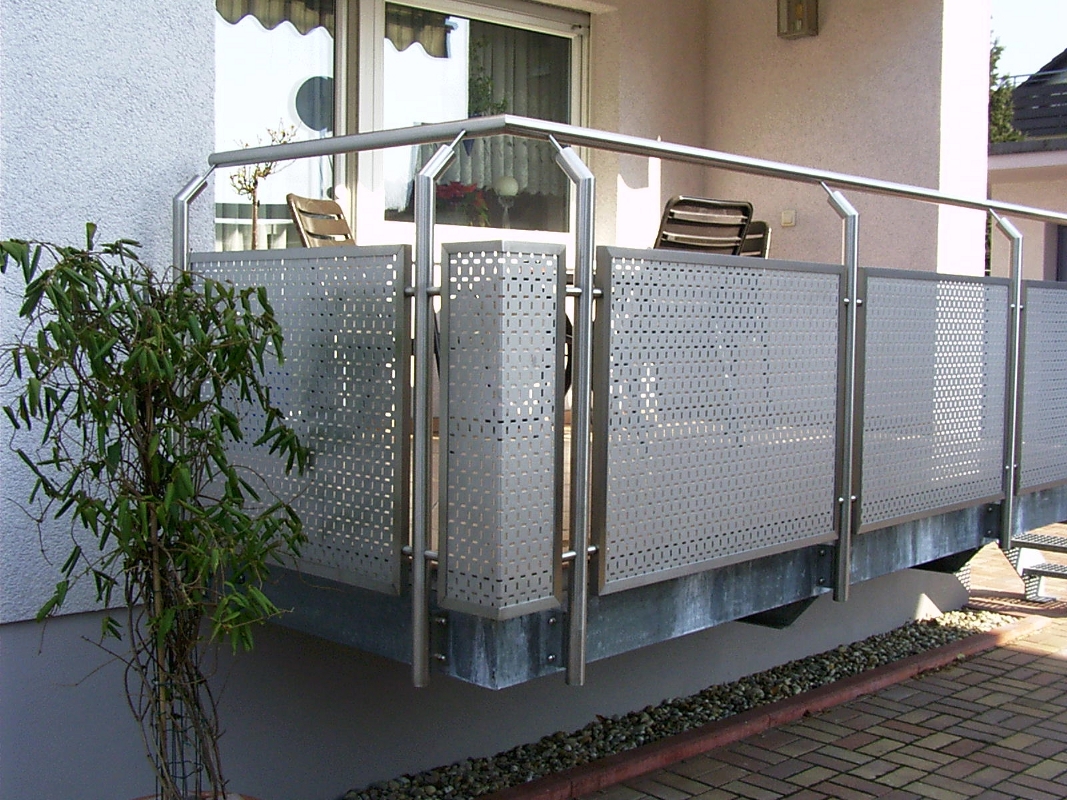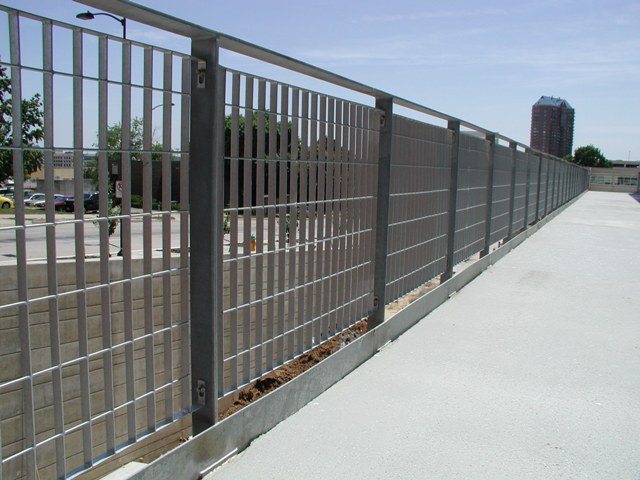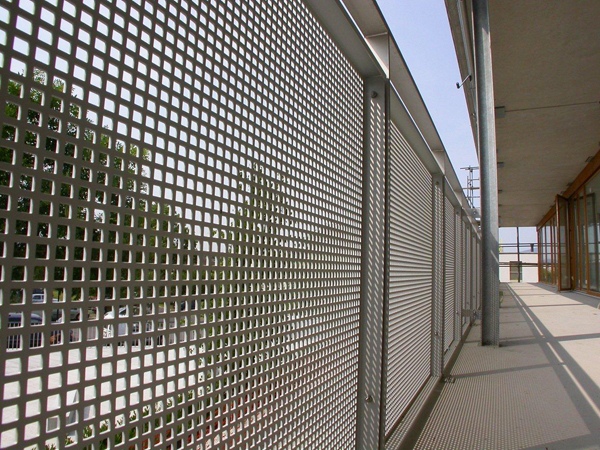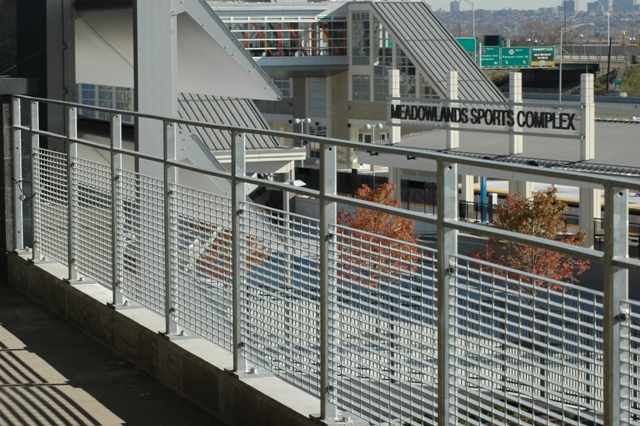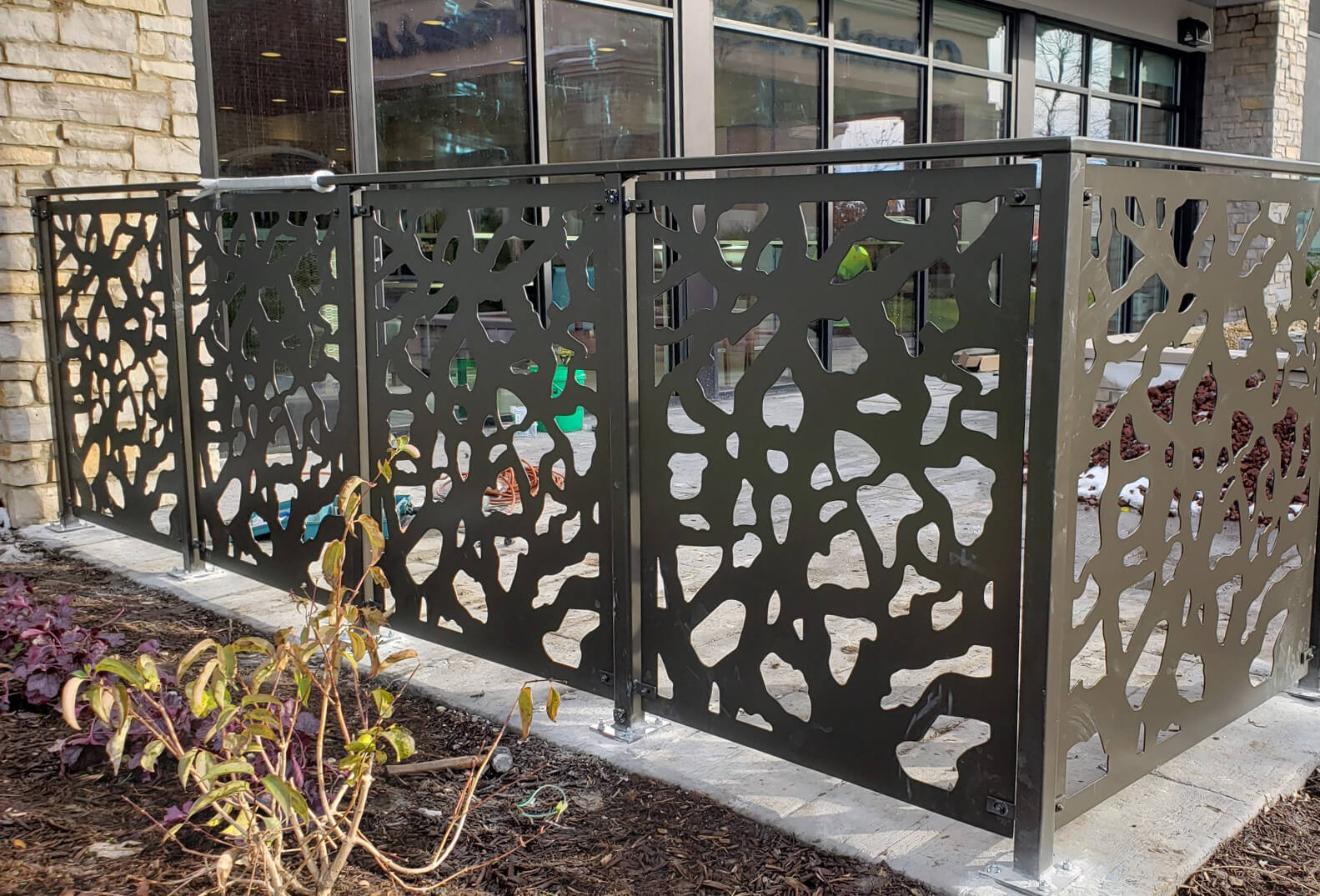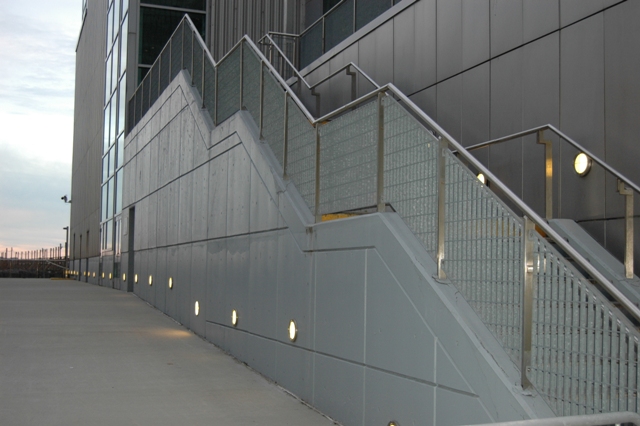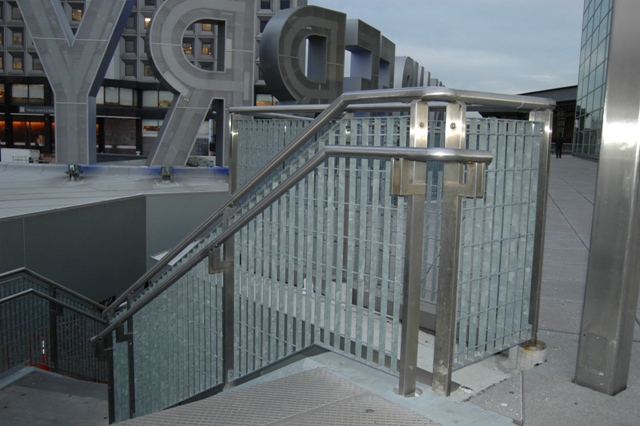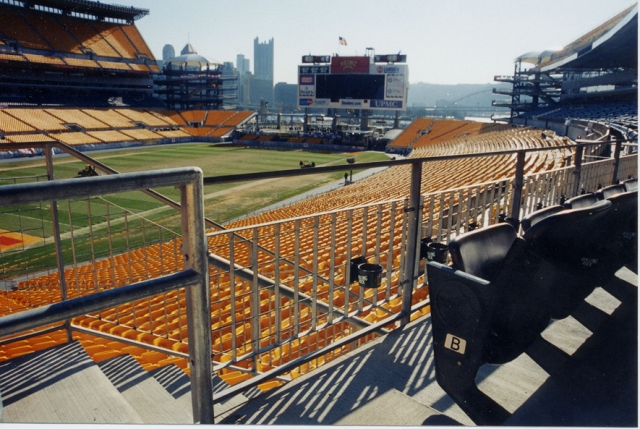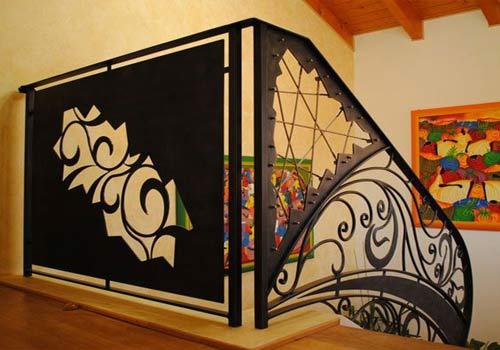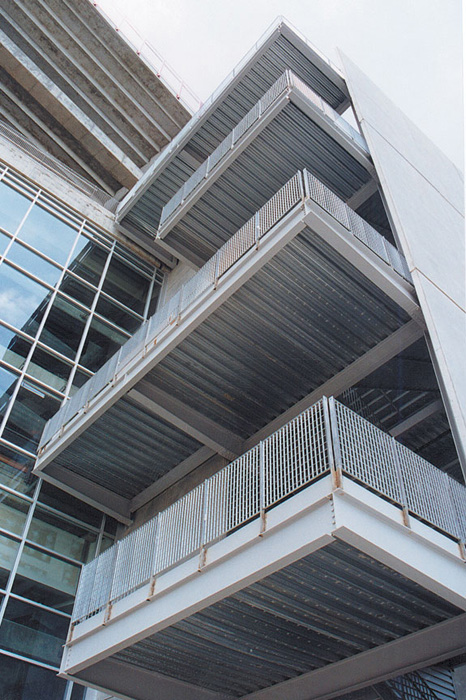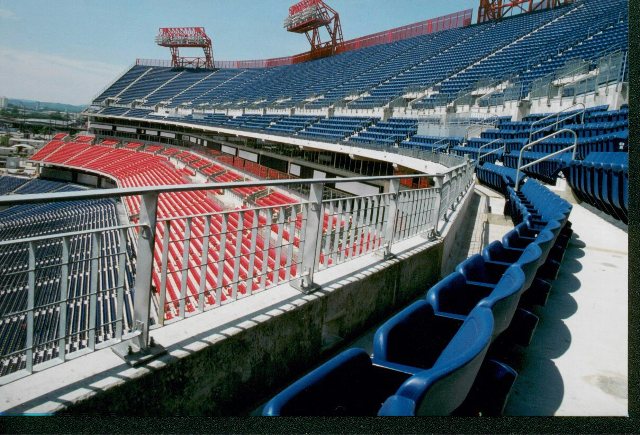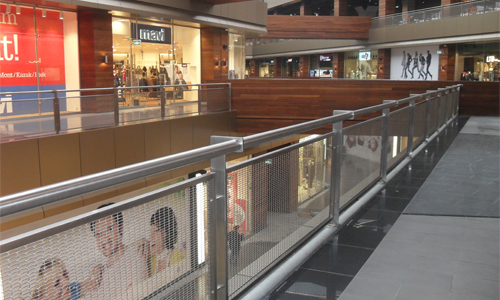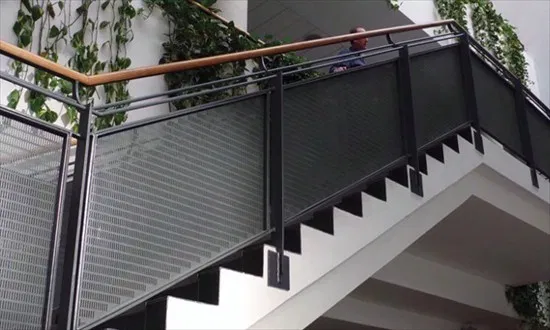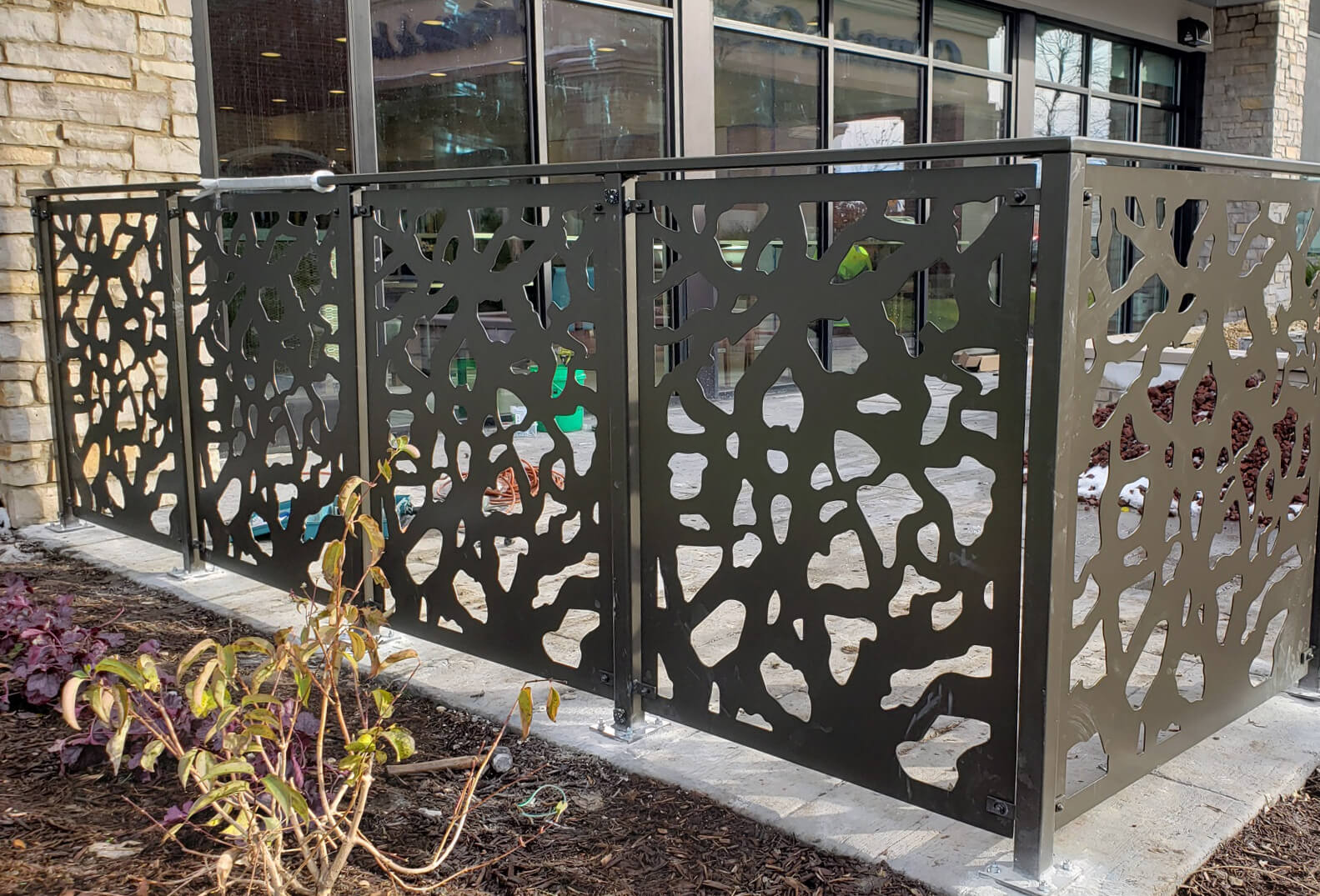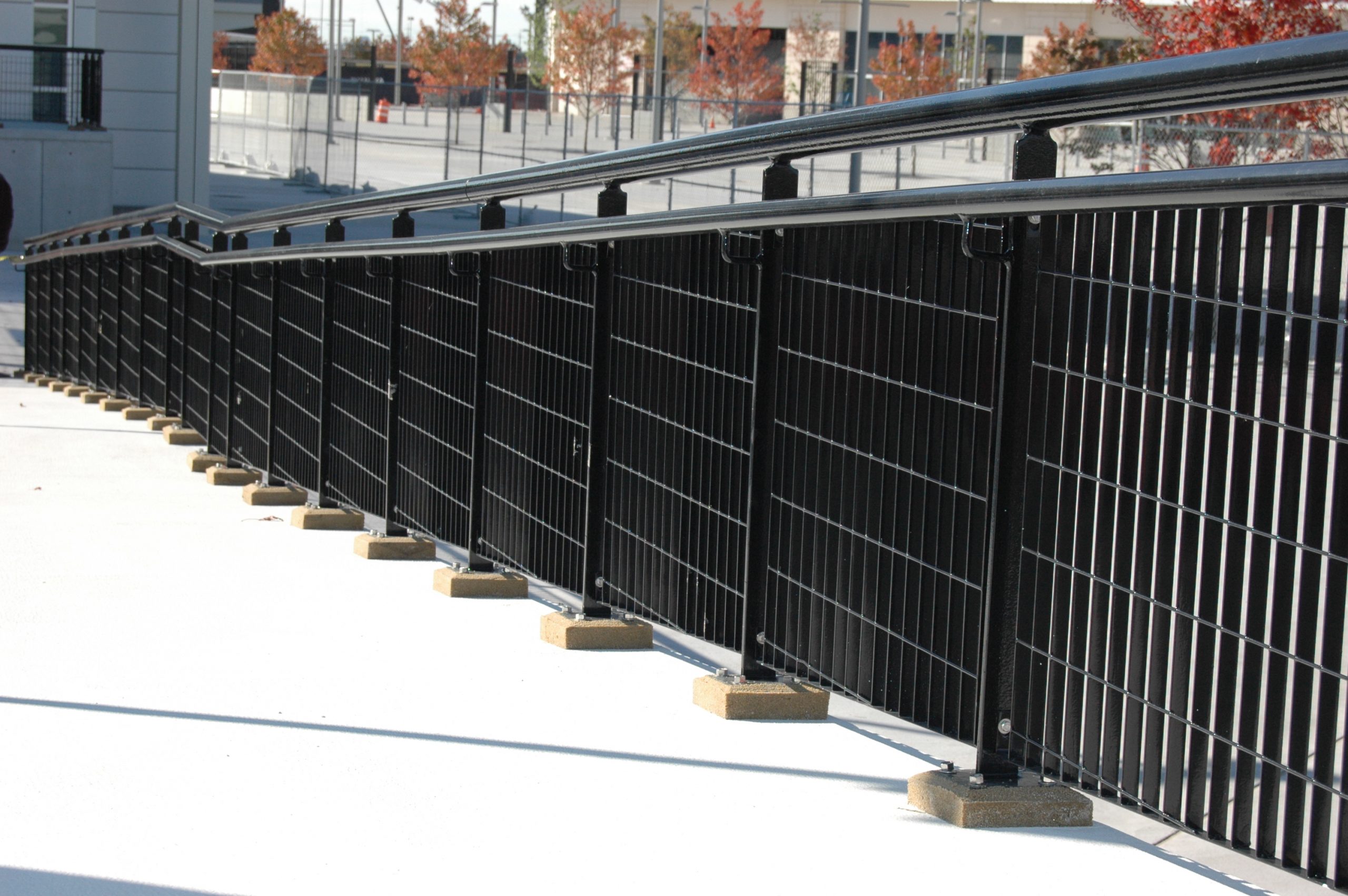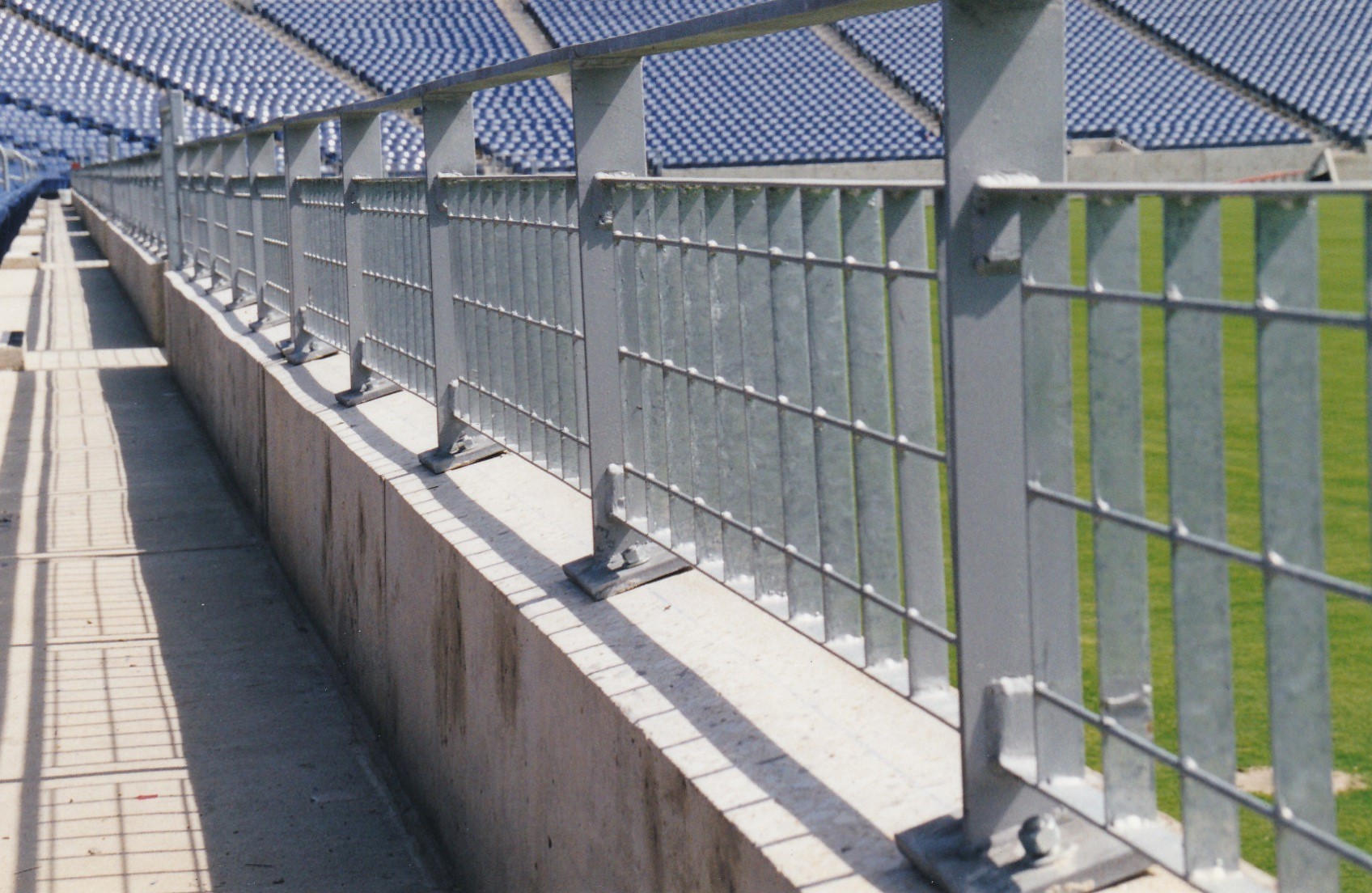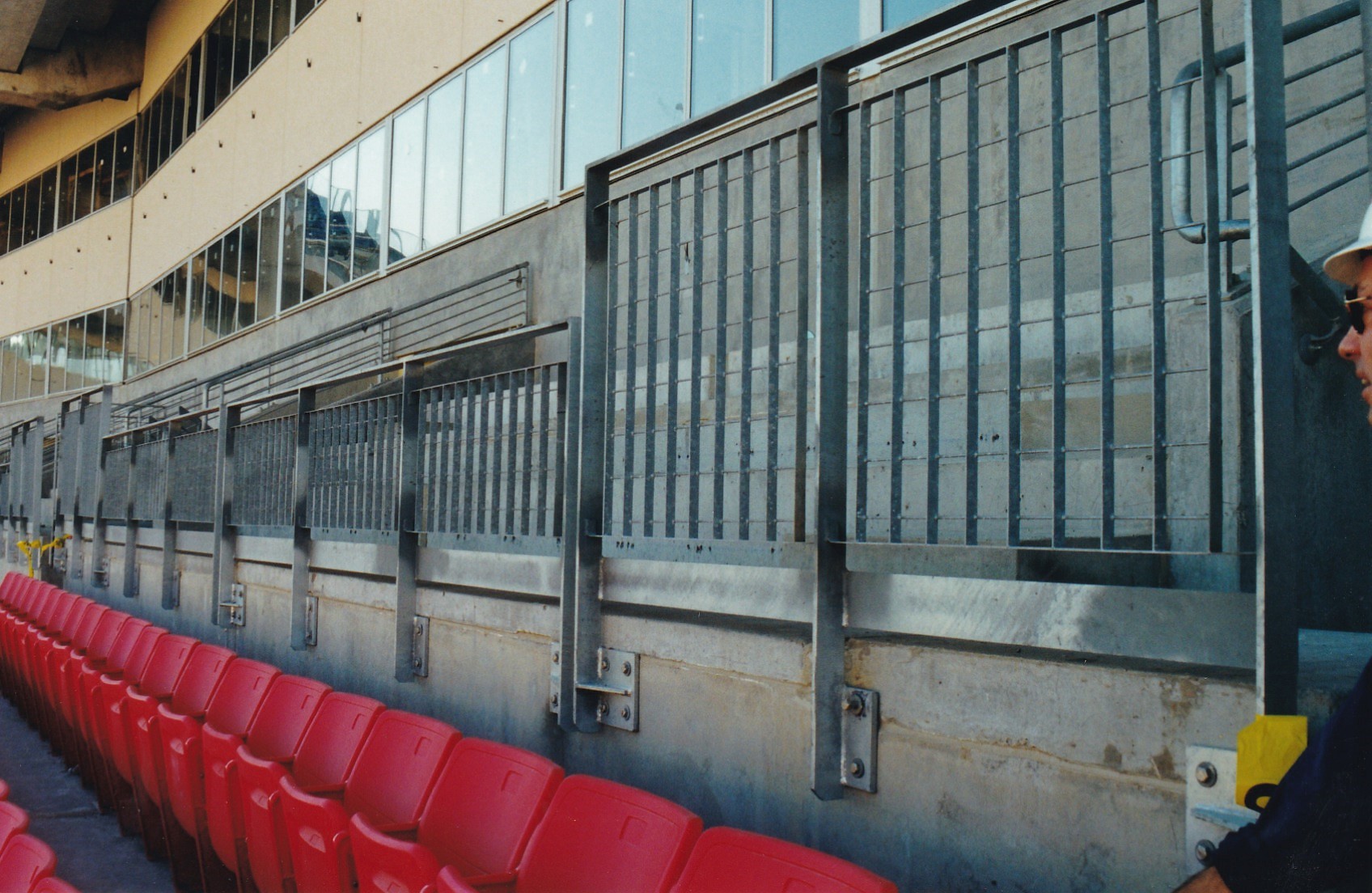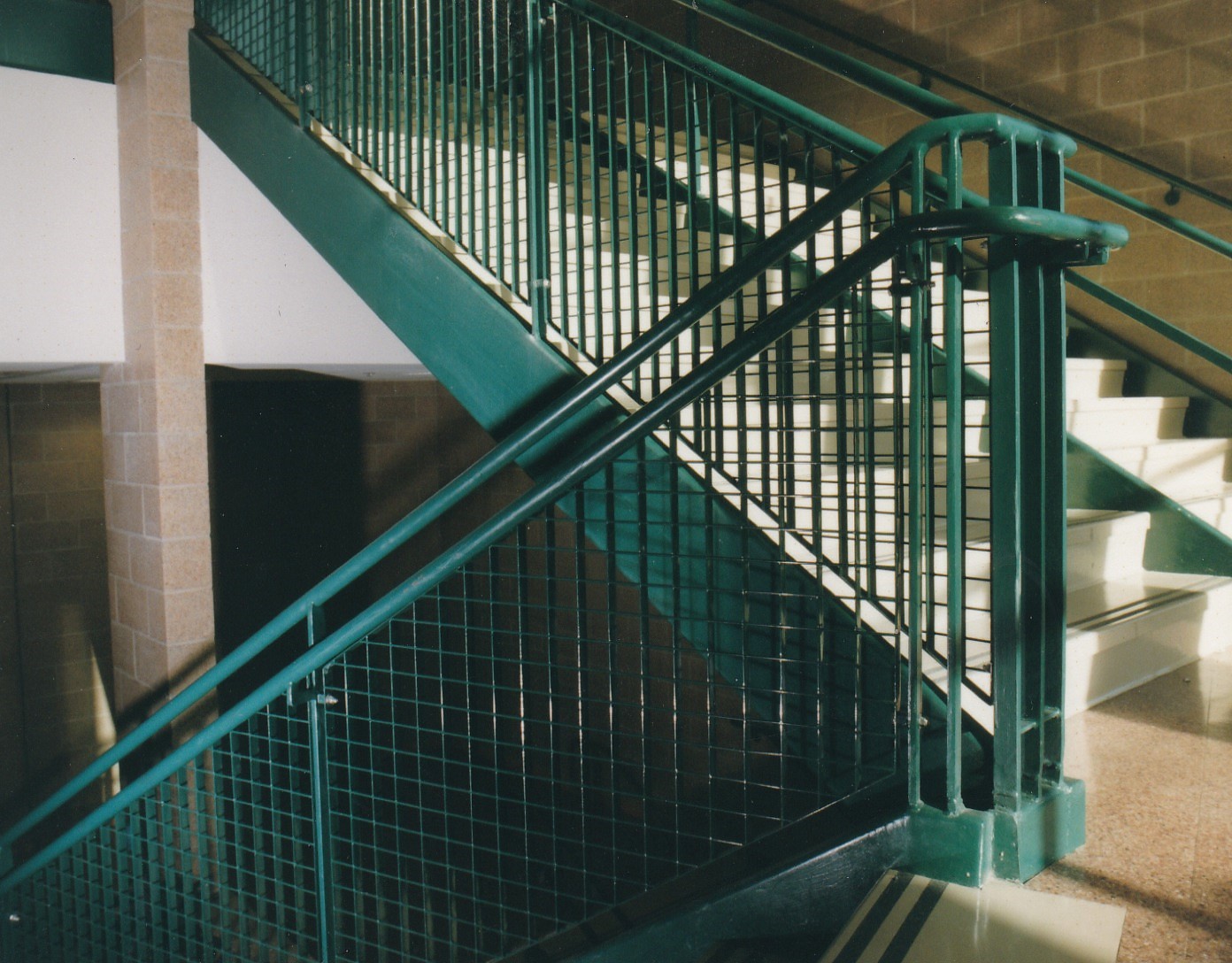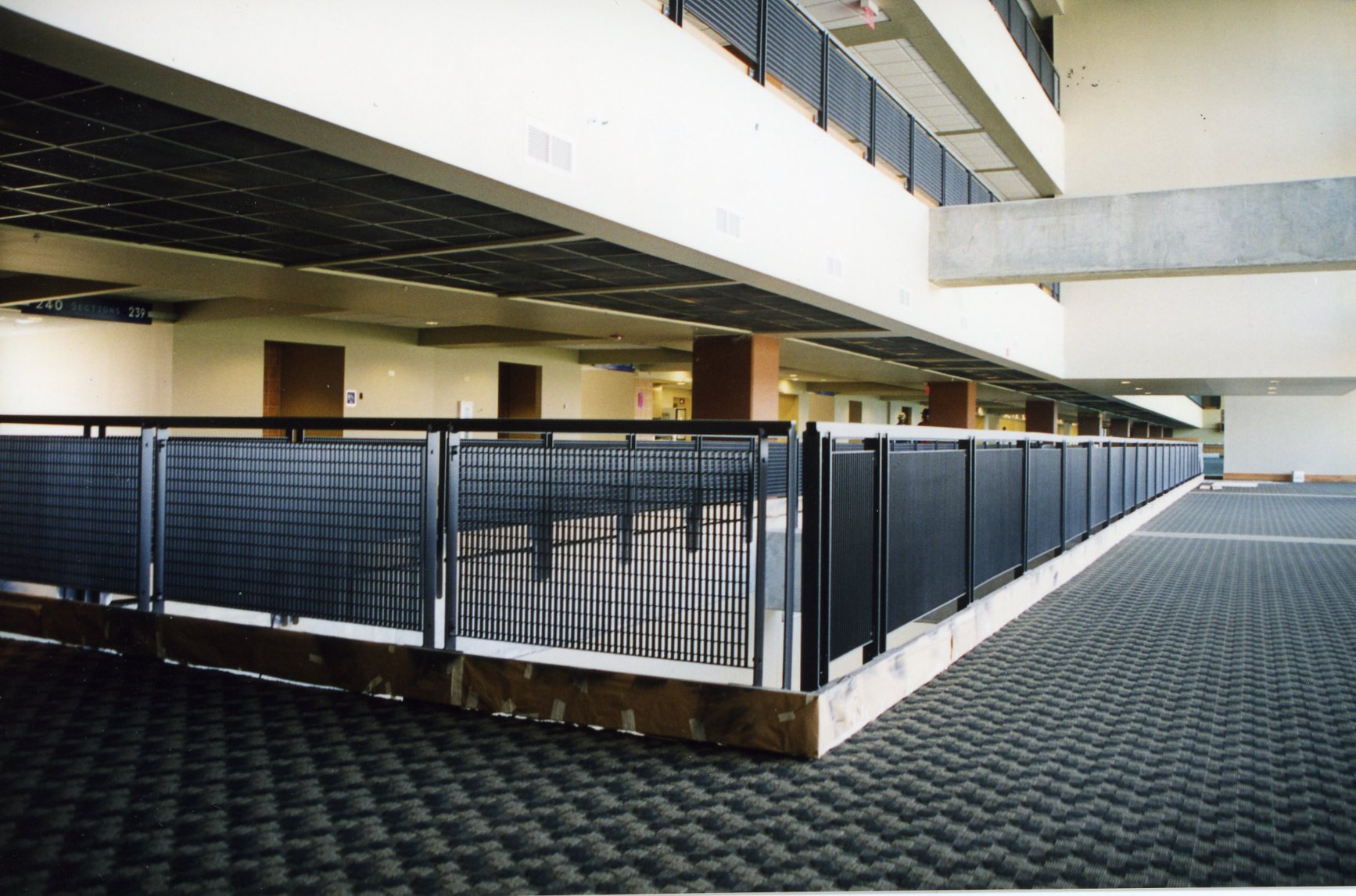 Choose

Your Railing Style
Metal Railing Systems
MFR Manufacturing (MFR) is recognized for its innovative approach by government agencies, major sports franchises, international corporations as well as hundreds of projects and applications of every size.
MFR has served clients for over twenty five years, designing, perfecting and innovating fences, gates, railings and architectural screening systems. Clients choose from modular and custom built architectural railings that offer an unparalleled level of design flexibility.
MFR Railing Designs
MFR offers four unique fence system designs: the Grigliato, the TWINBAR®, the Amego and the Securite. These popular systems enable architects, planners and specifiers to select a style to best complement a project while staying in budget.
Light and versatile, mesh patterned "Grigliato" panels are available in a considerable range of sizes and strengths. "Grigliato" is limited only by your imagination.
A wide variety of mesh sizes and shapes offers the most suitable panel for your project. Large mesh sizes for applications where good see through properties are a requirement. Small mesh sizes where screening and climb ability are a design criteria.
We named our newest Railing System design the SELECT simply because it offers a virtually unlimited selection of styles, materials and color combinations.
This flexible design style provides you with a style which will best match your building design and adjust it to match fit your budget as well
We love to work on and discuss new product ideas and develop engineering solutions that can help to make your vision a reality.
At MFR Corp, we pride ourselves on the ability to design, engineer, and produce custom designed building solutions for our clients. Using state of the art systems, our engineers work on every type of client project, niche and industry.
From custom railings to architectural metal art, these seasoned craftsmen have experience fabricating custom designs at every level of complexity. We are delighted to work closely with clients to capture your unique vision for your custom metal fabrication project.
Designs start with drawings and formulate from there.
We walk through each step of the process with you to ensure we are creating something that solves your problem and that you love.
Please do not hesitate to contact our staff to discuss your custom design project ideas. No matter how unique your design ideas are, our engineers are up for the challenge.
The MFR Gallery of Designs
Be sure to check out our gallery of designs to get an idea of what our engineers can offer you. Or, use our gallery to gather inspiration for your upcoming project needs. Whether it's something that has been created before or something that is entirely new, we love to work on and discuss new product ideas and develop engineering solutions that can help to make your vision a reality.
MFR Design Service Support
MFR offers CAD Drawings for each of our railing systems. These come in a broad range of configurations: typical railing systems with brackets, flat tab mounts, spacer mounts, bracket mount with a spacer tab and more.
Finish. Colors. Coatings.
MRF fence system high-rigidity is accomplished by use of combined steel bars which electro forged cross rods. Wide selection of a variety of different mesh sizes to match your project needs.
Polyester Coating 90/100 micron
Zinc base E-Coat layer and zinc rich powder layer / alternate hot dip galvanized zinc coating ASTM A123
High Strength Steel
Eco Friendly Finishes And Powder Coatings
Our Powder Coatings are environmentally friendly and are an organic high quality finished surface providing integrity, durability, and a beautiful appearance over an extended period of time.
Powder Coating has been proven to be safer for the environment than wet paint applications. Most wet paints have solvents that are harmful to the environment. However, powder coat is solvent-free and applied electrostatically.
Ecologically there are no VOCs emitted and very little waste is produced because most powder coating overspray can be reused, greatly reducing the waste commonly found in liquid painting.
Environmental Impact Of Powder Coating
Despite all the care that is taken to protect the environment, there are still benefits to be gained. There is a positive long term effect of powder coating the product for corrosion protection. Our coating system protects the metals which are exposed to the project conditions, which in turn enjoy a longer lifetime and require far less maintenance. Decay and early replacement of parts are prevented or at best minimized.
In the long run, powder coating will replace its counterpart, wet paint, in more and more areas. Technically, powder coating competes with wet paint head to head. In addition, powder coating is more friendly to the environment than wet paint, for the same cost, yet powder coating also has the advantage of superior mechanical and anti-corrosive properties. Whereas wet paint is all washed up!
Another advantage of using powder coatings is the subtraction of solvents. The powder is applied without any additives. The harmful emission of V.O.C., as used in wet paint, does not occur. The environment also benefits from the electrostatic adhesion of the metal to the powder particles. This adhesion creates a smooth and even layer that covers the edges of the metal object. This eliminates sharp edges that need to be ground into shape. The powder, not attracted to the substrate, is contained and reused. Wet paint overspray has to be disposed of as chemical waste.
MFR Highest Quality Guarantee
MFR Corp offers the finest commercial and industrial fencing systems. Our company leverages advanced resources to ensure clients get exceptional quality and value for money.
Environmentally Responsible
MFR products have LEED product credit and follow environmentally sustainable processes to ensure low impact. MFR is committed to environmentally responsible and sustainable development. Our systems are made from 85% fully recycled steel. 65% of which is harvested from recycled automobiles.
Even at the end of our product lifespan, it can be fully recycled over and over again. Steel made from recycled materials requires less energy during the production process then other materials such as aluminum.
Twenty Year Warranty
MFR Corp stands behind our product quality. We work hard to support clients at all phases of the process. From stylish and custom to highly secure and unscalable, MRF fence systems have a 20-year warranty.
American Made
MFR products are 100 percent made in America. Our team of specialists work with you to develop the best solution for your application.
25-Years of Experience
With 25 years of experience, MFR Corp continues to produce finest quality fence systems. Experienced staff works with our clients to ensure satisfaction. MFR is an industry leader in product service and application, integration and innovation, MFR Corp continues to set standards of excellence today.
Work with Industry Experts
MFR Corp success since its establishment can only be attributed to the hard work, loyalty, and dedication to clients of our talented staff.
Our full range of products include railing systems, fence systems, gate systems, facade screen systems, architectural metal art, and custom metal fabrication.