Military Fencing
Military fencing is an integral aspect of our nation's protection and security. It has many applications beyond its use in military bases. It can also be used by border professionals to prevent unauthorized access to our country. For US Border Patrol to the Navy, Armed Forces, Air Force, and Coast Guard, military fencing is an essential aspect of national security. Rugged and long-lasting military fencing solutions can protect our troops and citizens alike. Various types, sizes, and styles of military fencing are also necessary for different applications. Additional features are often required, such as razor wire, barbed wire, tamper-proof or vandal-resistant hardware, access control, and other security fence features.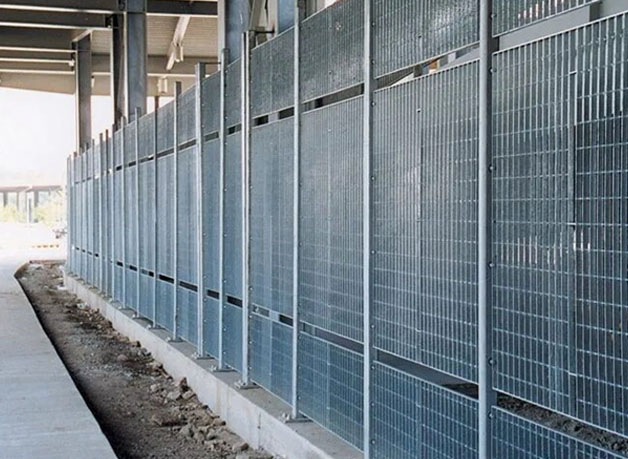 Types of Military Fencing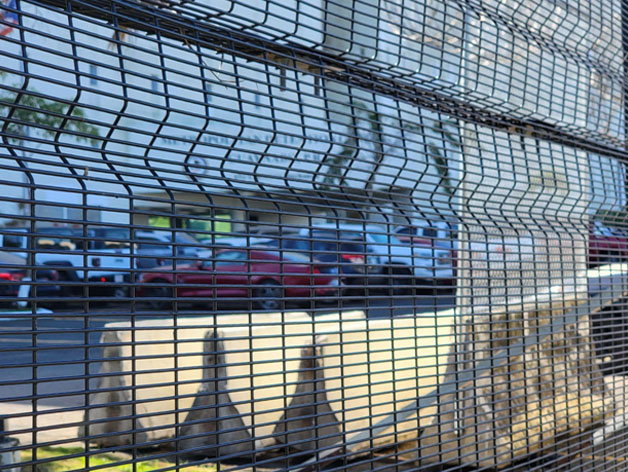 Features of Military Fencing
High-strength material is paramount in durable military fencing. Construction-grade materials are often necessary to ensure the highest quality and level of strength for military purposes. There are numerous features essential to producing a secure, reliable, and durable military fence system. Anti-climb, visual privacy and a rigid design are all critical aspects of military fencing solutions.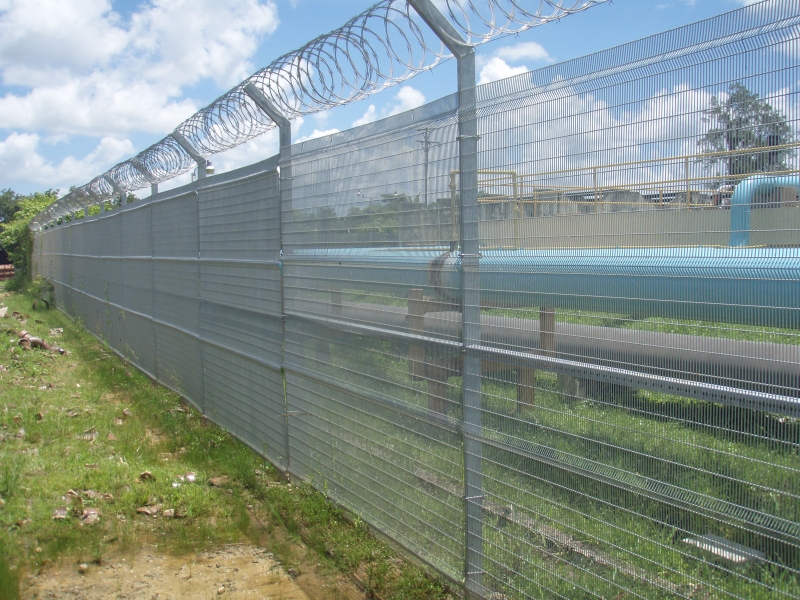 Anti-climb Fencing Features
Anti-climb fencing using a grid-lock welded wire design is one of the most reliable features of military fencing solutions. For national security, defense, and armed forces fencing solutions, anti-climb technology allows for greater protection against vandalism, theft, and crimes of all kinds within restricted areas. Whether armed forces or other federal departments require a functional anti-climb fencing solution for boundary fencing, custom grid-lock solutions deliver security.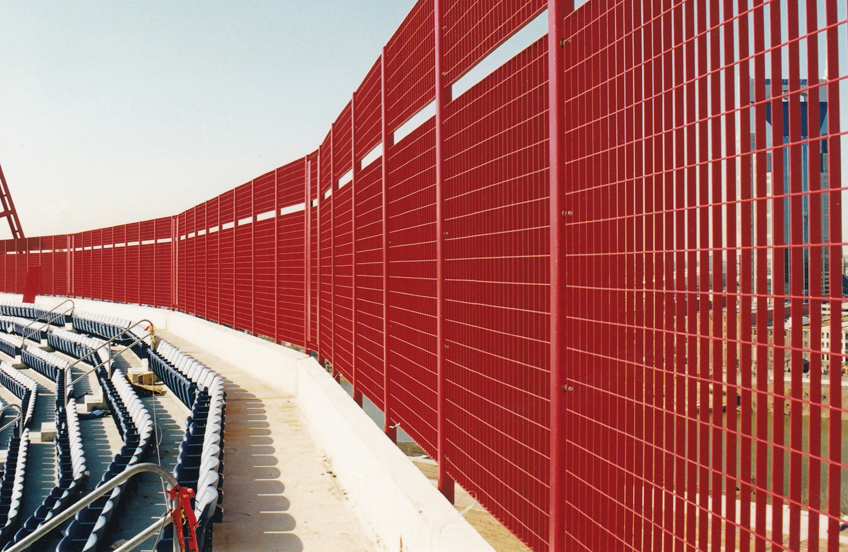 Rigid Design
Rigid designs make it harder for materials to be manipulated by outside forces, keeping your military perimeter restricted. Armed forces like the Army, the Navy, Air Force, Marines, and Coast Guard alike rely on smart, rigid structural fencing designs to ensure the security, safety, and protection of their military assets. Rigid designs also protect against all types of weather patterns, creating a long-lasting and durable solution for defense and boundary fencing options.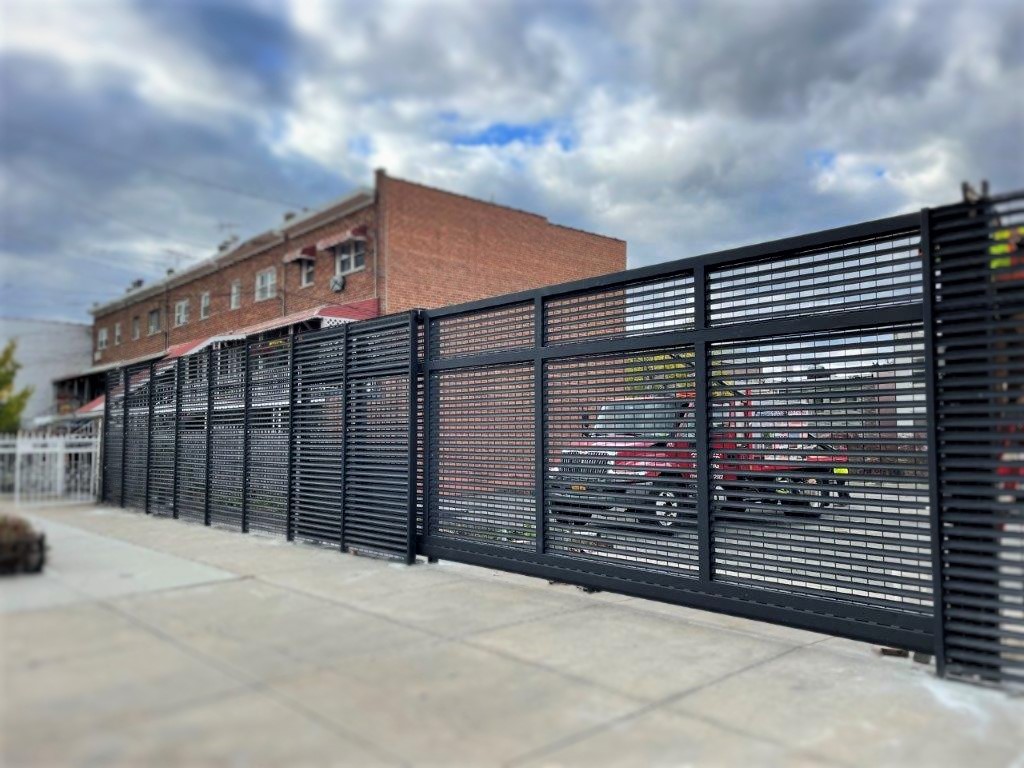 Visual Privacy Screening
Visual privacy is also integral in Federal and Military defense systems. Proper screening and fence solutions can protect our nation and our citizens from unauthorized personnel accessing information in secured or restricted regions. Military fencing and screen system solutions are designed for extra boundary security with the latest technology and cutting-edge design solutions.
Benefits of Military Fencing
There are many benefits of military fencing. The first is enhanced security and protection of equipment and personnel. Military fencing is one of the most secure options on the market, making it the best solution for protecting important assets. Military equipment costs millions of dollars and can easily be lost to theft if not properly stored. Security is integral to supporting armed forces across the nation, as well as preventing unauthorized access or intrusion into military areas.
Military fencing can help reduce liability risks for military installations. Investing in the right fencing solution can reduce the overall risk of injury, stolen property, and harm to personnel. Each of these scenarios could be a liability risk. Military fencing is another preventative measure that comes with a cost-effective price tag compared to other traditional security options.
Military Fencing Applications
Military fence solutions are typically used within military bases and installation sites. They are a permanent and reliable source of security for bases and can be customized for each base's needs. However, they are not limited to military bases.
Armed Forces, the Navy, Air Force, Coast Guard, Border Patrol, Us Department of Defense, and any federally restricted area are also in need of quality military fencing solutions. Locations that might require military fencing include military airports, seaports, government buildings and facilities, as well as equipment storage areas.
A final application for military-grade fencing is critical infrastructure protection. Fencing can be used to secure sites and properties that are part of our nation's infrastructure, including testing facilities and power plants.
Why Choose MFR Corp?
When it comes to reliable, durable, and secure fencing solutions, MFR Corp provides military fencing solutions with over 25 years of fencing expertise and experience. With our knowledge, training, and expert engineers, we can help your military fence needs become a reality. We are also committed to using the highest quality of materials sourced from right here in the United States. Our dedication to customer satisfaction has helped us strive for better materials, eco-friendly measures, and local solutions for long-lasting fences. We also offer a twenty-year warranty to protect your fencing.
Contact MFR Corp for Help
If you are interested in acquiring military-grade fencing for your corporation or government agency, we can help. Reaching out to the MFR Corp team of designers and engineers is the best place to begin. Our website includes valuable resources like CAD drawings, past project portfolios, and general insights into our services. We offer free consultations and quotes for all your project needs. You can reach us by phone at 815-552-3333.
Taking action to secure military installations, bases, and facilities is important to our nation's security, asset protection, and military personnel's security. Now is the time to take action with MFR Corp's military-grade fences. We offer a wide selection of fencing features, from anti-ram and anti-climb capacities to razor wire installation and beyond. Working with our team gives you access to an expert team of engineers with over 25 years of experience under their belts. Contact us now to begin your military fencing system journey.
"Metalco installed our military fencing recently and it's exactly what we needed. Thanks to their skills, our grounds are secure and the fencing looks great, too. We highly recommend them for your fencing needs."
"We recently had military fencing installed by Metalco. The quality of the work and their professionalism blew us away. Not only are you getting a great product, but their service is also phenomenal. Protection, quality service, and high-quality fencing solutions."
"If you need a great military-grade fencing solution, we highly recommend Metalco. Their skills and experience in the field are apparent while they work and they treat their customers well. Our fence looks awesome, and the grounds feel secure and well protected. Thanks, Metalco!"
ORGANIZATIONS THAT USE OUR PRODUCTS