The Best Prison Fencing for Maximum Security
Our high-quality prison fencing is designed to keep inmates secure and prevent escapes.
MFR Corp is one of the nation's leading metal manufacturing companies, with over 25 years of experience. We are an entirely United States-based company with high-quality materials that are built to last as our top priority, helping you stay compliant with the Buy American Act. Using innovative measures and cutting-edge technology, we produce quality metal products in fence, gate, rail, and screen systems that are covered under our twenty-year warranty. We also work with clients to craft custom projects and provide high-security solutions for a wide variety of applications. 
Our prison fencing is the best on the market because it's designed for optimal security by preventing escapes, keeping inmates secure, and being virtually unclimbable and wire cutter-resistant. Some of our projects can be reviewed in our past project portfolio on our website. 
We have worked to craft custom prison fencing and high-security fence solutions for police stations and prisons across the country. Examples include our work with the US Federal Bureau of Prisons, the Toronto Police Station, the Mohave County Sheriff's Office, and the DEA. Metalco Police Station Fences can also be seen at the Tukwila Justice Center, Fresno Police Department, New York Police Department (NYPD), and more. No project is too large or too small for our expert team of engineers and designers at MFR Manufacturing.
Common Types of Police Station & Prison Fencing
MFR Corp offers a wide variety of product types, many of which can be highly customized to suit the project needs.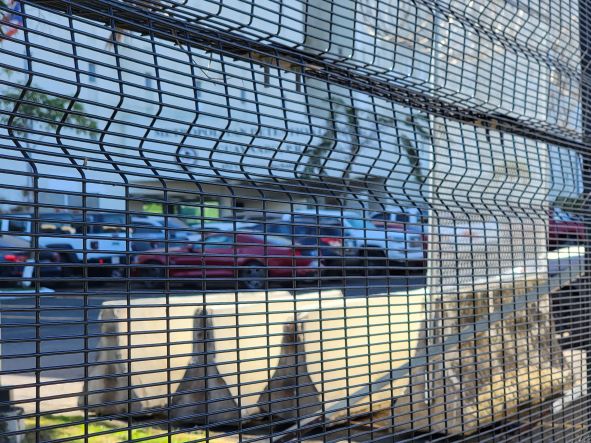 Metalco SECURITE Fencing System
Often standing out as the go-to standard for prison mesh, this product features a small mesh for an anti-climb fencing solution, typically referred to as a 356 mesh or 358 mesh. The tight mesh also makes the product an excellent choice for an anti-cut fence. Added security options, such as barbed wire, razor wire, and tamper-resistant hardware, are also available if desired.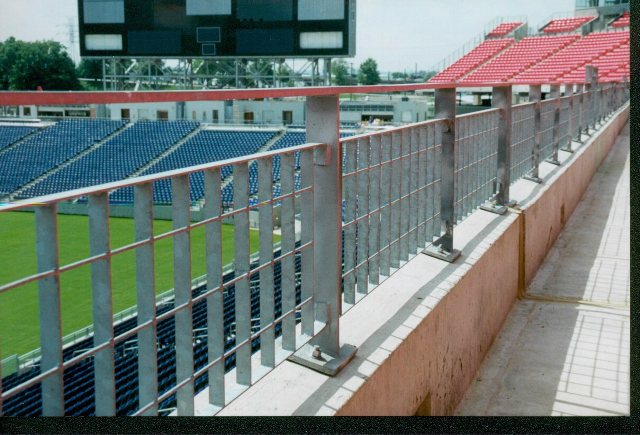 Metalco GRIGLIATO Fencing System
With a wide variety of spacing options available, this bar-and-rod grille-style fence is superior in rigidity and strength. Spacing options allow a wide range of visual privacy and climbing resistance.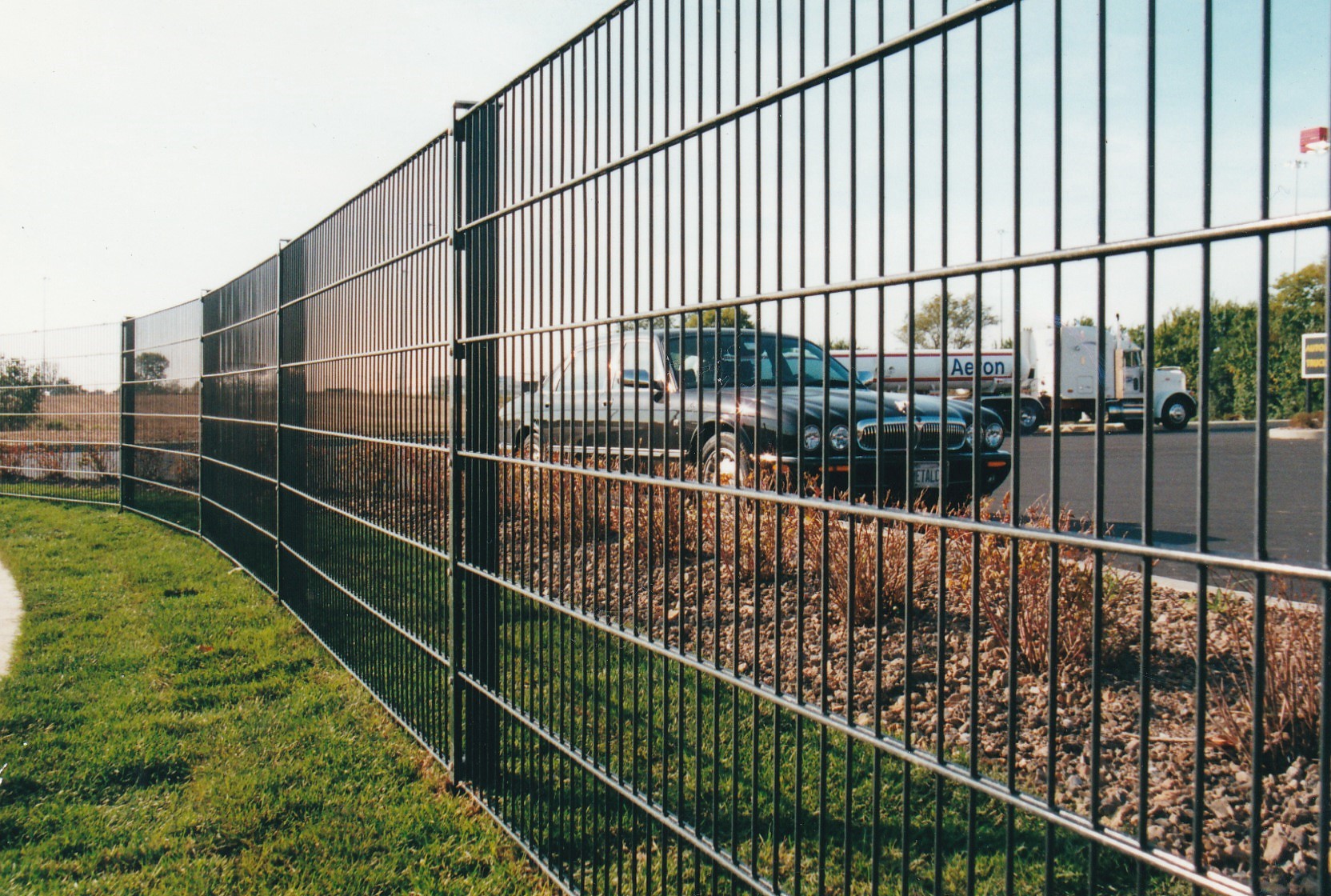 Metalco TWINBAR Fencing System
Due to its larger mesh spacing, the TWINBAR product is more suited for a decorative environment, where a maximum security fence is not necessarily needed, such as a visitor or employee parking area. Still robust and difficult to climb, TWINBAR offers security without the visual obstruction of other fence types.
Features of Metalco Prison Fencing
At MFR Corp, we offer standard features to add strength, durability, and security to your facilities. Whether your facilities handle the direct detention of prisoners or manage transportation, documentation, and holding of prisoners, safety and security are critical.
Strength & Durability 
METALCO's prison fencing solutions are designed with strength in mind. Prison fencing is meant to securely keep prisoners inside and possible threats outside of the perimeter. Therefore, high-quality metals sourced within the US are key to prioritizing strength. We also use a galvanized steel process to add extra durability to our fencing designs. 
Finally, our grid-lock design is a virtually wire cutter-resistant design meant to withstand extreme force. With these details in mind, MFR Manufacturing is able to provide durable, strong, and long-lasting solutions for your prison system.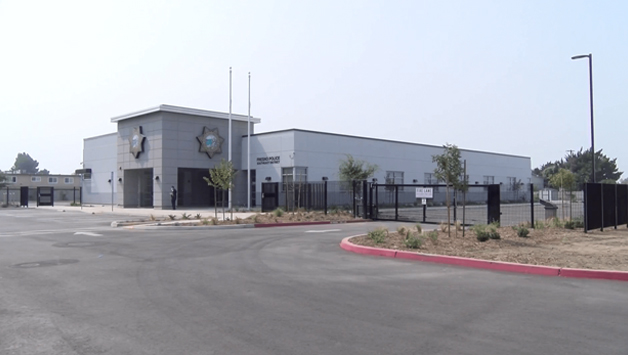 Security Features
Security features are also an important aspect of MFR Corp's prison fencing solutions. Features include razor-wire detailing, tight mesh for anti-climb, anti-cut, and anti-ligature, reinforcement bends, barbed wire, and vandal-resistant hardware. 
Our security fencing solutions can also be paired with keypad entry and remote entry systems to add another layer of protection to your facilities. Our Securite design is an excellent solution for all types of correctional institutions. As with all of our designs, the Securite Fencing option can be customized with additional features as needed for more security.
Benefits of METALCO Prison Fencing
For correctional facilities seeking quality fencing solutions, MFR Corp is a clear winner. From the materials we use to our CAD design process, high-quality solutions for your maximum security facility ensure you never have to worry about an escape or outside threat again. 
Inmate Security
Inmate security is a top priority in our prison fencing designs. Inmate security ensures that your prisoners are safe within your prison system and secured from outside threats. It also takes measures to prevent issues between different prison sections, prison yards, and restricted areas. 
Preventing Escapes
Preventing escapes, rare though they may be, is an important part of running a correctional facility. Therefore, investing in reliable prison fencing solutions from METALCO is the best way to guarantee escapes are unlikely. With razor wire and barbed wire installation, our fences are even harder to scale. 
Deter Crime
Inside and outside crime threats of all kinds can happen on your prison property. Deterring crime is just another benefit of quality prison fencing solutions for your correctional institution. With high-security elements in place, crime influences can decrease within the prison area. 
Low Maintenance and Upkeep
Even better, prison fencing solutions from MFR Corp are low-maintenance with low upkeep costs. This not only saves you money upfront but also in the long term on repairs and replacements. With long-lasting and low-maintenance solutions from our team, as well as our Manufacturer Warranty, worries about fence issues are history. 
Eco-Friendly Measures
Finally, our LEED certification measures are a testament to our eco-friendly actions at MFR Corp. Our prison fencing uses fewer harmful chemicals and solutions than competing companies. We are able to produce high-quality fencing solutions that are built to last without causing harm to the planet. Plus, our powder paint coating process uses less paint than other methods with less runoff. Finally, we use up to 85% recycled steel sourced locally in the United States for all of our METALCO designs. 
Contact Us Today to Learn More
If you are in need of high-quality prison fencing for a correctional facility, police station, or other high-security area, don't wait. Our team at MFR Corp is waiting to answer your call, give you a free consultation, and begin your design today. Learn more by exploring our website or calling us at 800-708-2526 today.
As you can imagine, fencing at a prison facility can be challenging. MFR Corp provided us with excellent service and they were able to create a fencing solution that perfectly met our needs. Durability, security, and curb appeal were all accomplished on this project.
Our prison fence was starting to show signs of aging. We needed major updates. MFR Corp did a great job creating the right solution and installing it quickly and efficiently. We never felt any security compromise while they worked.
We were looking for a new fence, and MFR Corp exceeded our expectations. They created the perfect option for security that will be easy to maintain. We were very happy with their work!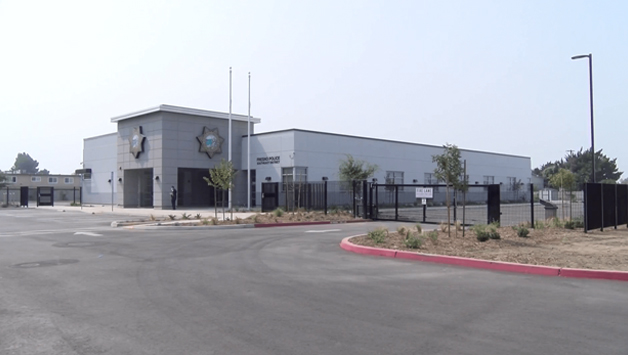 OLYMPUS DIGITAL CAMERA
Tukwila Justice Center, Tukwila WA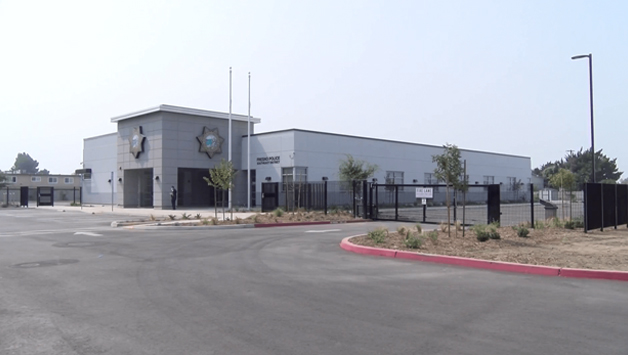 Fresno, CA Police Station (Southeast District) TWINBAR Fence and Gate system
ORGANIZATIONS THAT USE OUR PRODUCTS