There are so many styles and types of railing designs to choose from on the market today. The plentiful options can make choosing the right style for your needs a little difficult. However, knowing your needs and reviewing past project ideas from our team at MFR Corp can help you narrow down your options. We provide high-quality, durable, and long-lasting solutions for all our railing system showcase designs at MFR Manufacturing. As part of our mission, we only use the highest-quality material sourced right here in the United States, with up to 85% recycled steel materials. Furthermore, we integrate eco-friendly practices into our design and manufacturing processes. These actions have earned us a LEED certification for our METALCO products and designs. 
We invite you to explore our website to learn more about us, our mission, and our products. MFR Corp posts past project portfolios and CAD drawings for your convenience and review. Contact us if you are ready to begin your railing system showcase and design process. Here are just three popular MFR Corp railing designs to get you started. 
MFR Corp Railing Systems Showcase Basics
MFR Corp's railing systems showcase features numerous commercial railing systems with attention to detail, durability, and function. Every railing system in our showcase is backed by a standard twenty-year warranty that covers basic aging as well as factors such as corrosion. 
Our designs can be customized 100% according to your needs. During the custom design process, you work one on one with our expert engineers and designers to ensure the exact solution for your corporation. You can also add other features as needed, from high-security functions to beautiful handrails and architectural design elements. 
With every MFR Corp railing system option, you receive high-quality solutions that are reliable and affordable. 
Railing System Showcase: The Grigliato 
One of the most popular designs is our GRIGLIATO design. Businesses everywhere can benefit from this attractive and streamlined design. The Grigliato pairs functionality with durability and elegance. This design is protected by our warranty and uses galvanized steel processes to protect against rust and corrosion if requested. We also provide a wide color selection to help you find the right aesthetic for your property with the assurance that your investment will remain beautiful for years.
Finally, we work to make our Grigliato design fit your business with the ease of scaling the standard design up or down to suit your individual needs. Grigliato is highly customizable, with a variety of spacing designs to choose from.
SELECT Railing System Showcase
A more custom-looking design by METALCO is our SELECT design. Our SELECT option features perforated panels, woven wire and expanded metal designs, and detailing that makes it our most decorative pre-existing option. This style is very popular with businesses who want to add flair and aesthetic to their property. These small changes can help bring in new customers and even add value to your property. With our SELECT style, you receive function, beauty, and a unique appearance for your property.
Custom Railing System Showcase 
MFR Manufacturing also makes it simple to fully customize your railing system design. Choosing a custom design option lets you pick and choose features or functions that are best suited to your individual needs. At the same time, you still get the protection of our warranty and the same high-quality materials, solutions, and manufacturing practices. During the process, you get to share ideas and brainstorm design features with one of our expert engineers. Then you'll review blueprints and CAD drawings in real time before finalizing your design. If you have a custom vision for your railing project, look no further than METALCO!
Contact MFR Corp for More Railing System Highlights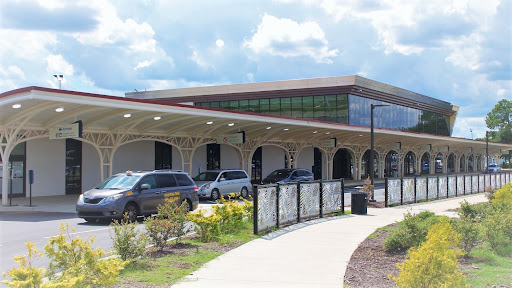 When it comes to choosing the right railing system for your commercial property, MFR Corp is here to help. Adding the right railing system investment can increase the value of your property, add security, reduce noise pollution, and add aesthetic appeal at the same time. There are so many reasons to consider an investment in the right railing system for your property, and we are happy to help. MFR Corp has over 25 years of experience in the industry. We hope this sneak peek at part of our railing system showcase has inspired you to pursue your own railing project. You can review other past projects on our website, CAD drawings, and learn more about our warranty anytime. Call us today at 815-472-9086 for more information.